Picked up a new 2017 SS 1LE a couple weeks ago. BIG thanks to
meissen
for the assistance on the purchase!
I had a tough time deciding on the color as there are so many nice options but ended up with Nightfall Grey.
The car will be used for business and pleasure, materials are on the way for twin turbo fabrication!
The 1LE package gives it the wider, grey 1LE wheels with wider summer tires (285/30/20 front, 305/30/20 rear), Brembo front brakes, Recaro seats, suspension upgrades, suede steering wheel and shifter, PDR and a few other nice little touches.
I have driven it a few times on these nice days we've been having and it is an incredible machine. There is gobs of power and torque however it is so smooth! The handling is extremely tight and I hope to get it on some tracks this summer to really see what it can do! Favorite feature is probably the active rev matching, makes me look like an awesome driver
It does sit too high for my liking so one of the first mods will be lowering springs. Also plan to do some light window tint, and may remove the Matte hood wrap (I am unsure how I feel about 3 different blacks being on the hood itself with the matte wrap, gloss vents and satin hash stripes). I would remove the wrap so the hood would be be body color and install a new 1LE hash stripe with a custom touch. Also toying with a wicker bill addition and the GM dark taillights.
Few pics!
Day I got it: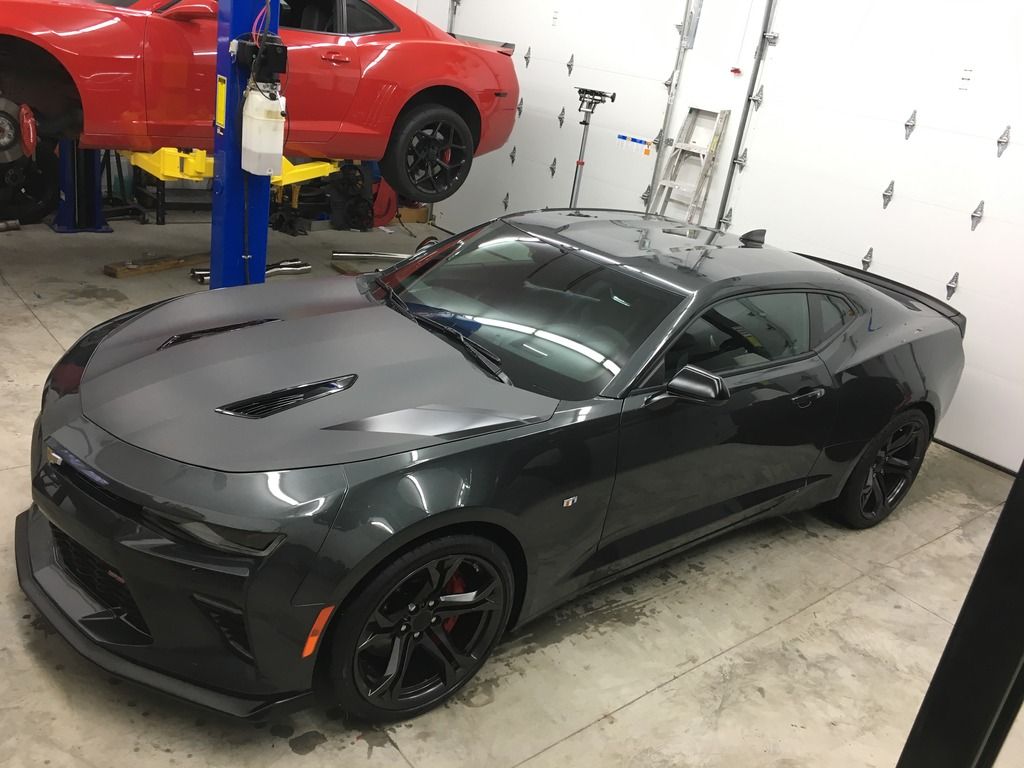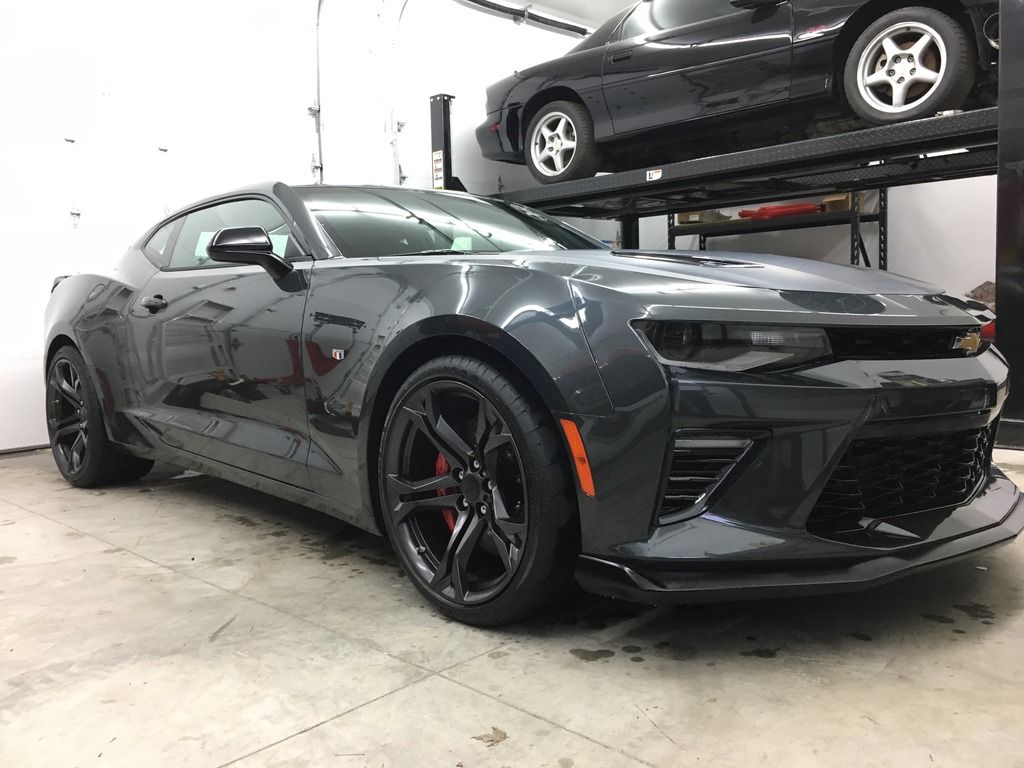 Before some driving yesterday: