Well, here I am finally back into the f-body and turbo game! My first turbo car, the Black Trans Am, went through 3 stages getting dubbed v.1, v.2, and v.3. Well now on a different car, this one will be v2.0.
Picked up my old white '98 Trans Am to use as the car. It needs some cleaning up, and is going to get the following for this build:
Engine:
-Huron Speed Turbo Kit
-Single 76mm
-Huron Speed Turbo Grind Camshaft
-Dual valvesprings
-Hardened Pushrods
-LS6 Intake w/ 2-bar MAP
-Open down pipe with WG routed back into it
Drivetrain:
-Do to recent issues, will be going with a Yank SC or PY converter
-Stock 4l60-e for now!
-Stock 10-bolt for now!
Suspension:
-PA Racing Turbo K-member
-PA Racing Front upper and lower a-arms
-Strange single adj. front coil overs
-Founders LCAs, relo brackets
-Founders adj PHR
Exterior appearance:
-Fresh paint in the Engine bay
-Fresh paint on all exterior after the car is up and running
-All badges deleted
-New wheels, still up in the air
-Mickey Thompsons out back of course!
Wasted no time getting started!
Picked it up Friday and drove directly to work!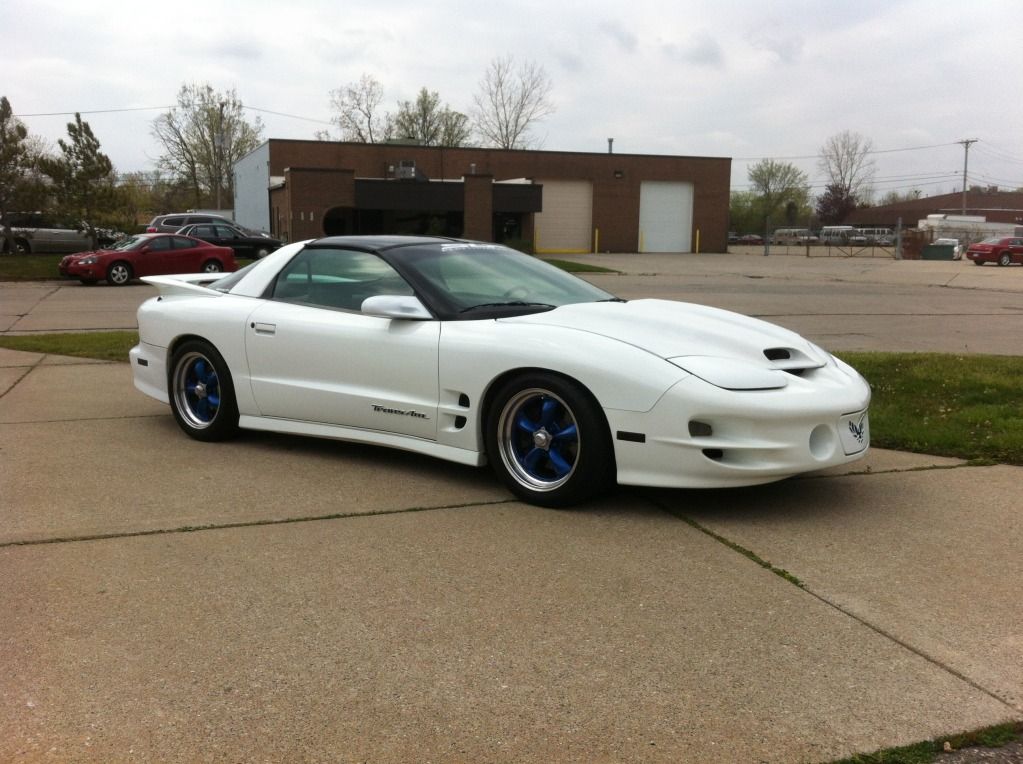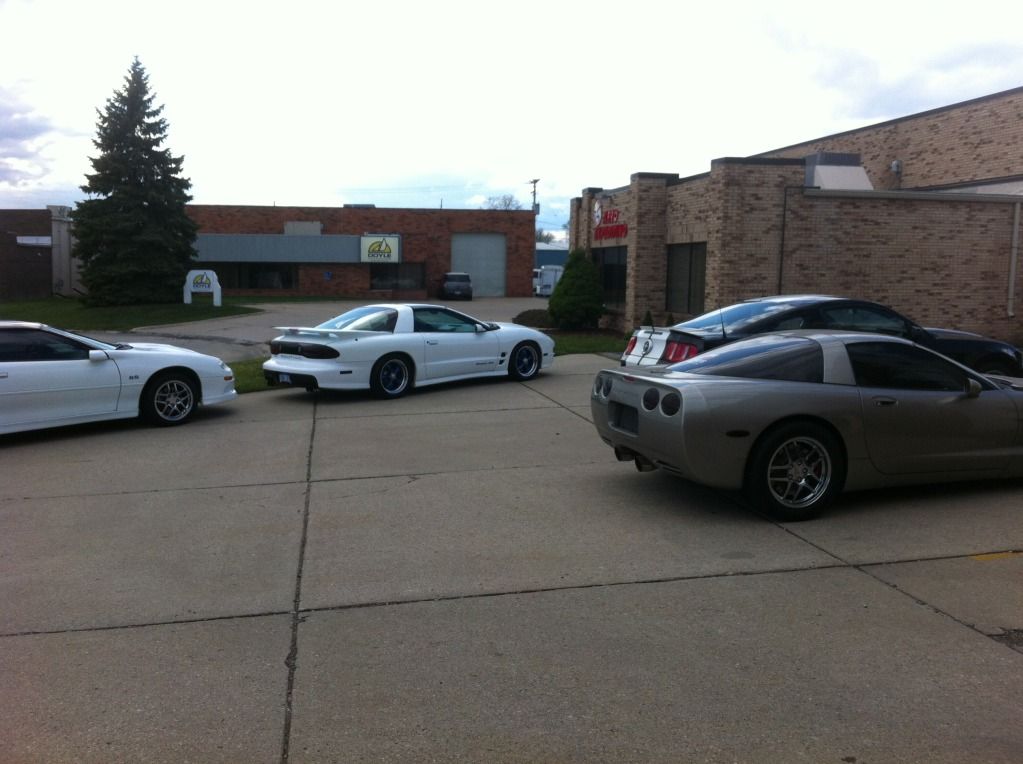 Got it home and did some car shifting around on Saturday after getting it registered!
And in it's new location for the build, same location that the black TA was built!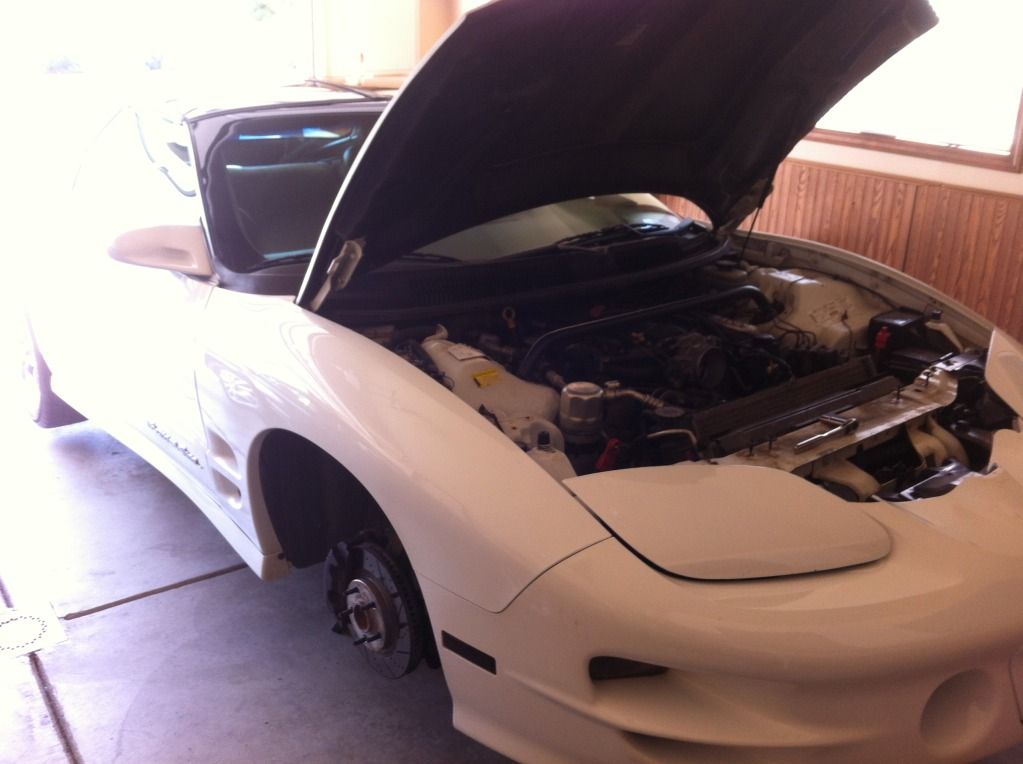 Saturday night I started some minor tear down:
And yesterday, Sunday, out she came!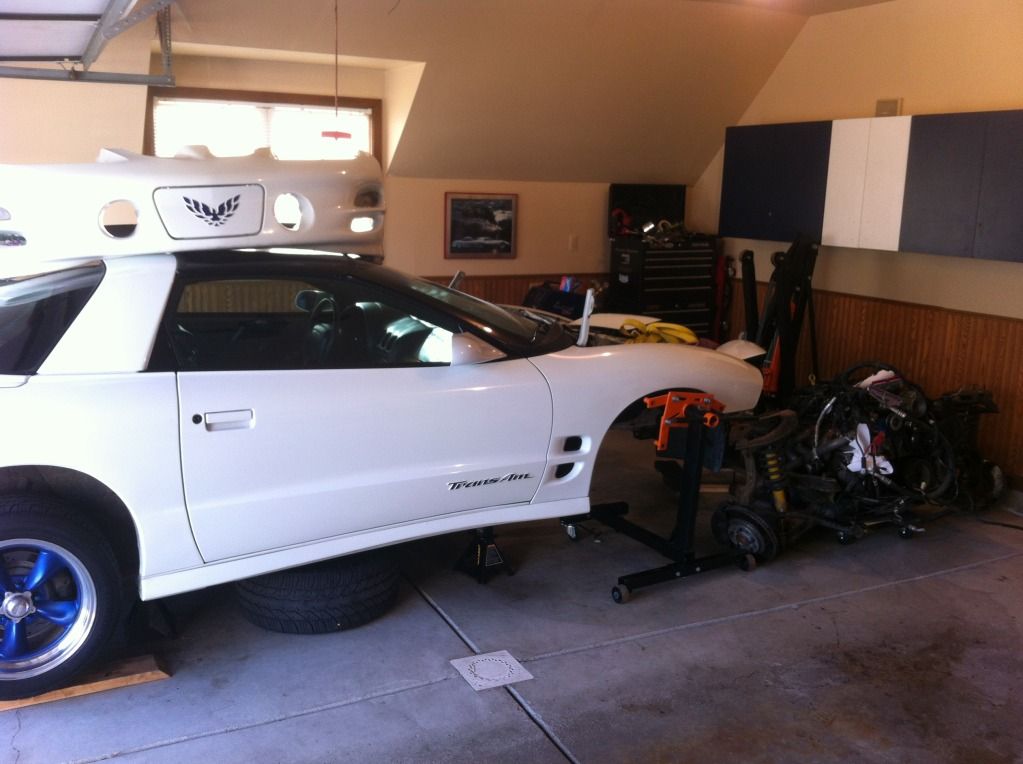 Engine will be getting torn down here today!