How to bleed your hydraulic pump
by dustin
***!!!Disclaimer!!!***
The following information was gathered from various sites to provide you with some technical information. I've tried to give credit where it is due, in no way am I submitting this as my own information. Please use at your own risk and always follow basic safety precautions!!!!!



Tools: Multi-purpose hydraulic fluid or Mineral oil, 3/16 Allen wrench


First remove the plug with your 3/16 Allen wrench as shown in the picture below. Next fill your pump with multi-purpose hydraulic fluid that you picked up from your local auto parts store such as Auto Zone or O'Reilly's or mineral oil you can find at most grocery stores and various other places such as Walmart, Meijer. (They carry 5 gallon buckets which is overkill for around $20 but if you can find a quart that would be perfect.) Do not over fill! Now screw the plug back in. Once you have completed this, lower and raise the top once or twice. This pumps the fluid into your lines and pushes the air into your pump. Now you can open up the pump and fill with fluid again. Continue this till you can't fill the pump anymore with hydraulic fluid. Your top should now lower and raise with ease.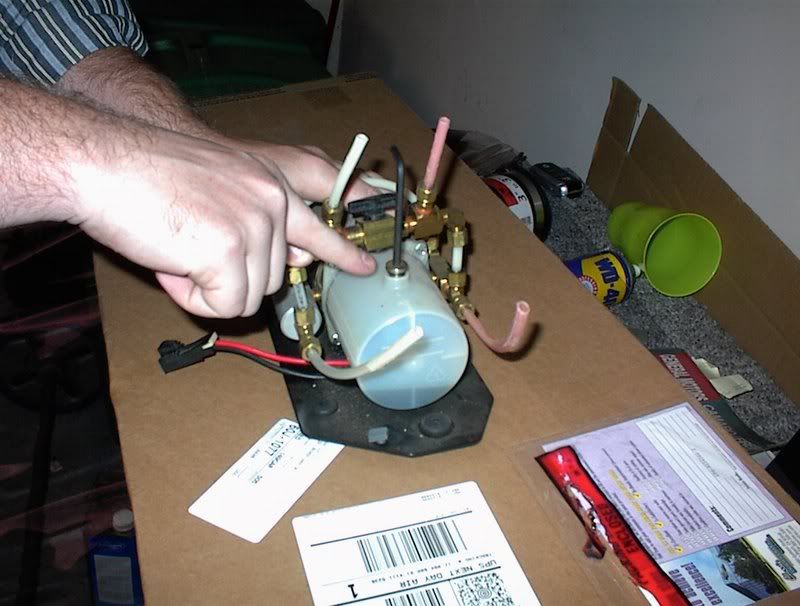 Just some info: To lower and raise your top manually you need to turn this valve off as seen in the picture below. Turn it back on to raise it electronically.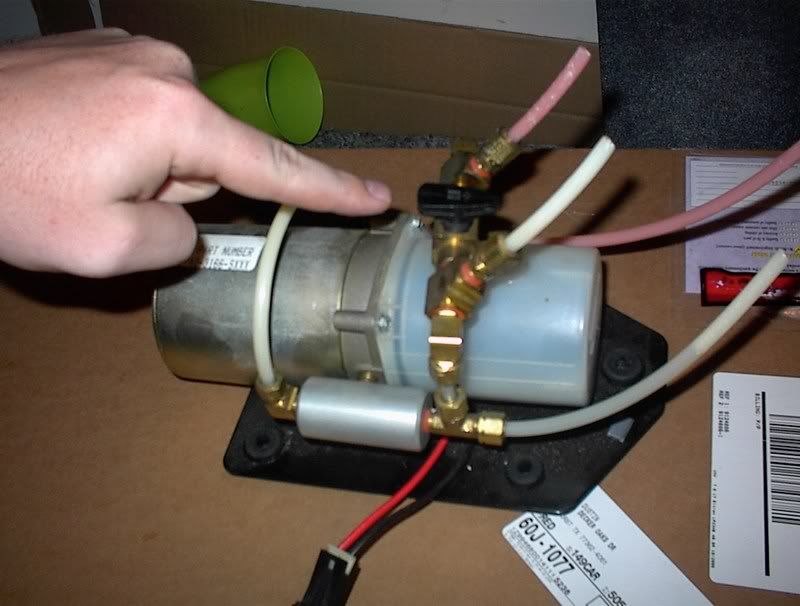 ***!!!Disclaimer!!!***
The following information was gathered from various sites to provide you with some technical information. I've tried to give credit where it is due, in no way am I submitting this as my own information. Please use at your own risk and always follow basic safety precautions!!!!!